●Ice Pop Adventures
I'm so excited to announce that my book ICE POP ADVENTURES has been published. There are 30 delicious ice pop recipes in there for you to enjoy! Ice pops are undoubtedly the easiest things you can make at home. The recipes in this book are super simple so that kids can try with little help from adults. A huge thank-you to Salli and Nate who encouraged and supported me all the time! A special thank-you to Kirsty for helping me with all the different measuring systems :)
アイスキャンディーの本『Ice Pop Adventures』(They Draw and Cook)がアメリカで発売となりました。アイスキャンディー愛を注ぎ込んだ渾身の一冊。おいしいアイスキャンデーのイラストレシピが満載です。
https://amzn.to/2GpLK1D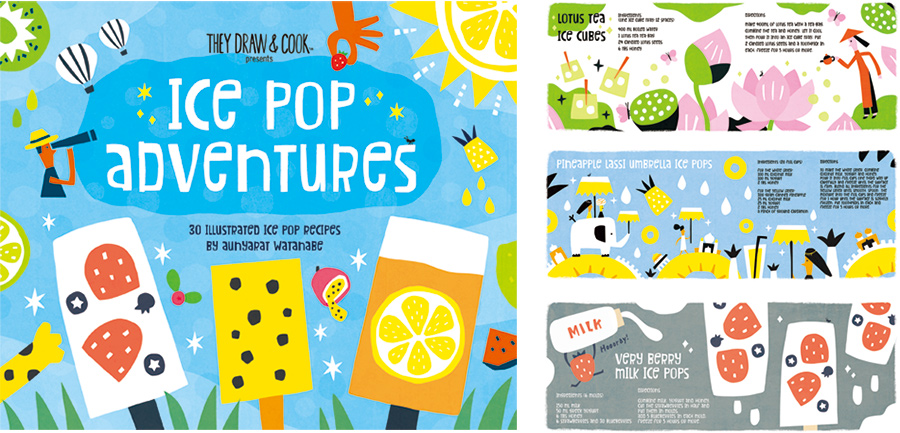 ●Map Illustration for Kawasaki Azalea A-note
川崎アゼリアのA-note春号、イラストを担当させていただきました。お花見スポットや史跡めぐりの情報が満載です。
(Design:Okamoto Issen Graphic Design)紙面は川崎アゼリアサイトからご覧になれます。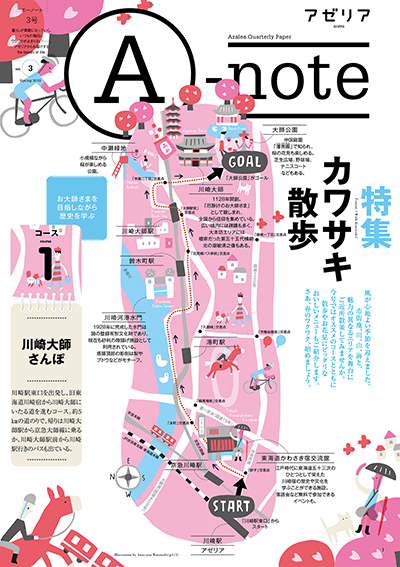 ●Wall Illustration for Otani Memorial Art Museum
Bologna Children's Book Illustrators Exhibition has started at Otani Art Museum (Aug 19 - Sep 24) in Nishinomiya. The museum now displays the works of 75 illustrators selected from a total of 16840 entry works spanning 61countries. I'm so thrilled to be a part of such a fabulous showcase.
2017 イタリア・ボローニャ国際絵本原画展 西宮市大谷美術館で開催中です。
2017年8月19日(土)~9月24日(日) 作品をエントランスの壁画にも使っていただきました。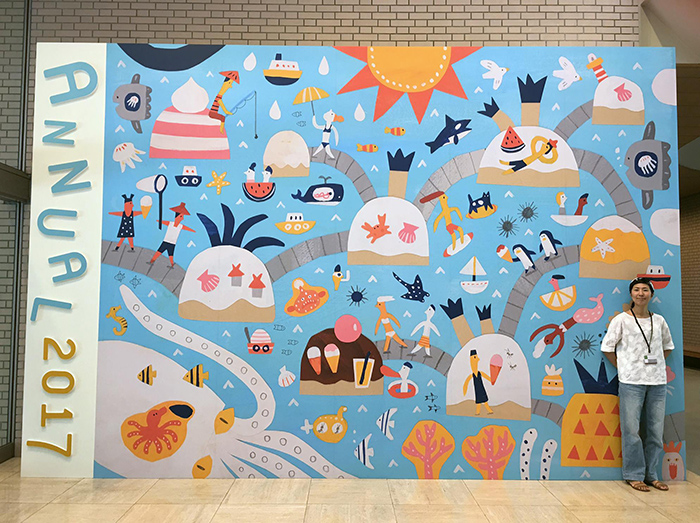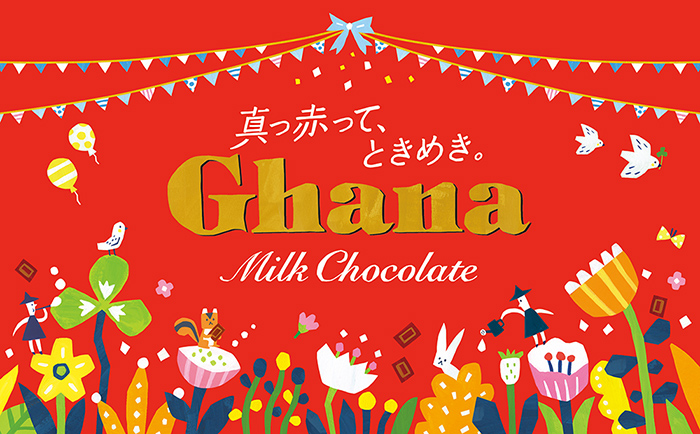 ●Winter Campaign Ad for Shopping Mall Atre
I worked for one of the biggest Japanese shopping malls, Atre. Atre has 22 branches in the Tokyo area, each mall is attached to a major train station respectively. I am definitely thrilled to see my illustrations everywhere at such huge shopping complexes!
駅ビル商業施設アトレのウインターキャンペーン広告イラストを担当しました。アトレ全店舗にて展開中です。
Client:アトレ
Design: blanc Inc.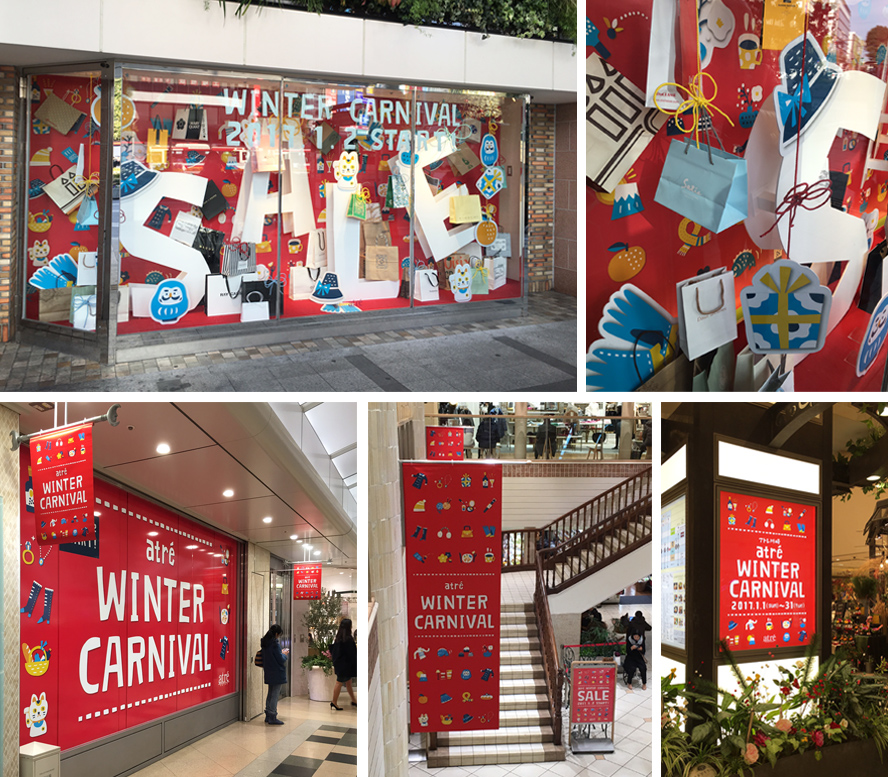 ●How to Care for Your Aging Cat (Parco Publishing )
Anyone who has an aging cat will find this book very helpful and informative.
『ねことわたしの終活ハンドブック』(パルコ出版)、キュートな猫たちの写真や役に立つ情報が満載です。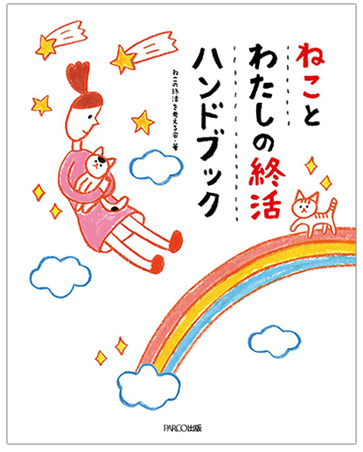 ●Get Spicy! (They Draw and Cook)
My couscous recipe was featured in Get Spicy!
This book contains a super hot and spicy collection of 30 recipes illustrated by artists from around the world. From zingy beverages and special sauces to spicy sides and mouth-watering main dishes, these fun illustrated recipes will spice up your kitchen and your meals!
アメリカで発売されたレシピ本『Get Spicy! 』(They Draw and Cook)にクスクスレシピのイラストが掲載されています。



●2016 Summer Campaign Ad for Japanese Shopping Mall AZALEA
I made these images for a Japanese shopping mall in Kawasaki Station area. My illustrations are everywhere in this vast shopping mall with various presentations such as a 7meter wide mural art work, 4meter heigh pillar wrappings, an animation ad on the entrance screen, paper fans as a giveaway and so on. I hope people enjoy my art work all over the shopping mall!
川崎駅のショッピングモール、夏の広告キャンペーンイラストを担当させていただきました。
Client: 川崎AZALEA
Design: 岡本一宣デザイン事務所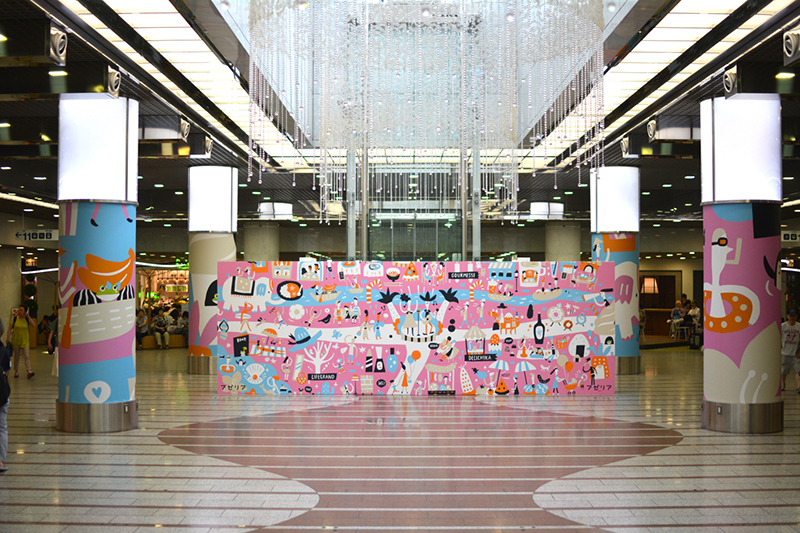 ●

How to Prepare Your Dogs for a Natural Disaster or Emergency:
If a natural or human-triggered disaster strikes, what will you do with your pets? What is your plan to ensure your pet's safety? Be prepare! This book is dedicated to all dog owners.
『いぬとわたしの防災ハンドブック』(パルコ出版)3/11発売です。『ねことわたしの防災ハンドブック』に続くハンドブックシリーズ第二弾。災害時にあなた自身とワンコを救う豆知識が満載。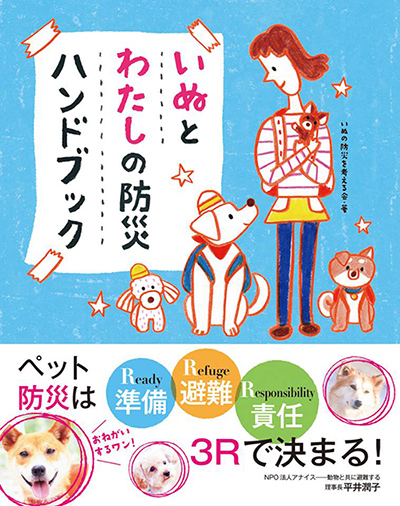 ●

Fun news! My illustrated map of Hawaii has been included in this new book of map illustration called They Draw and Travel: 100 Illustrated Maps of American Places. Read more about it from this link: http://www.theydrawandtravel.com/shop/a-book-of-100-illustrated-maps-of-american-places
アメリカのイラストマップ本『100 Illustrated Maps of American Places』にハワイのマップ地図が掲載されました。
アマゾンはこちら。http://www.amazon.com/They-Draw-Travel-Illustrated-American/dp/1519375530


●

How to Prepare Your Cats for a Natural Disaster or Emergency:
If a natural or human-triggered disaster strikes, what will you do with your pets? What is your plan to ensure your pet's safety? Be prepare! This book is dedicated to all cat owners.
『ねことわたしの防災ハンドブック』(パルコ出版)
日頃の防災こころがけていますか?災害時にあなた自身とペットを救う豆知識が満載。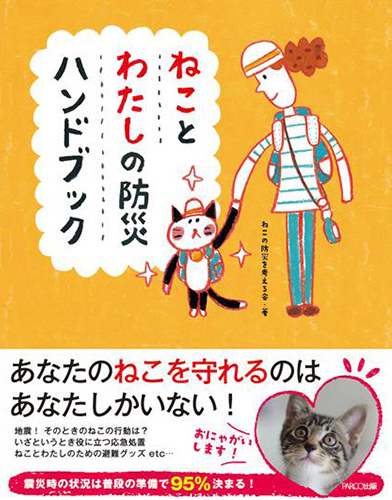 ●

Illustration for a children's book about food chain
動物たちの食物連鎖を描いた環境科学絵本(学研)です。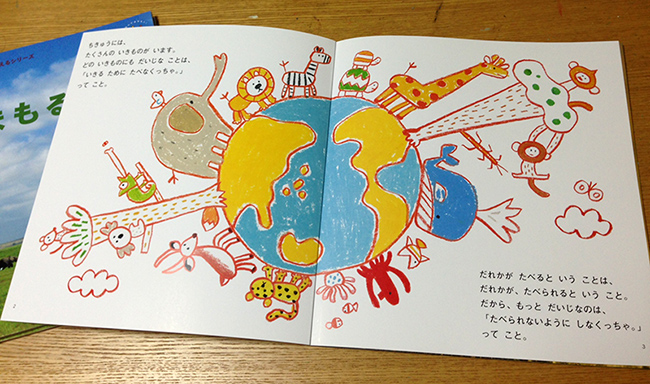 ●

My food illustrations are now available via Society6 as phone cases!!
foodイラストの携帯ケースがSociety6で販売されています。
左から「breakfast」「Japanese food」「Radish」 の3種類です。


●

Recent Work : Illustration for Micro Fish
micro fish さんのWEBサイト、トップイラストを描かせていただきました。
サイト内には、アイコンも散りばめられていて、キュートに仕上げていただきました!
http://micro-fish.com/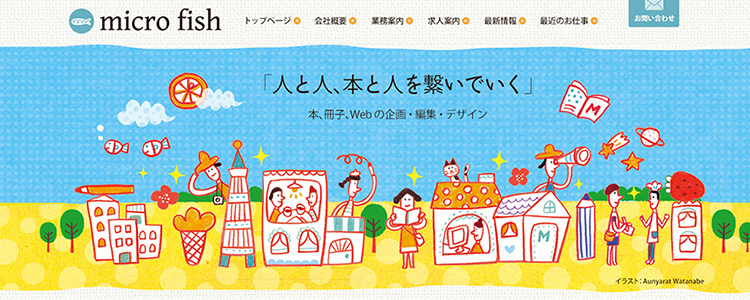 ●

I'm very happy to announce that my book "Maaaps" is now available to purchase on
Amazon (including both the US and UK sites), too!!
This is the first book of mine that is published in the U.S.
世界中の都市の地図を描いた絵本『Maaaps』がアメリカで発売となりました!

中面のページもご覧頂けます。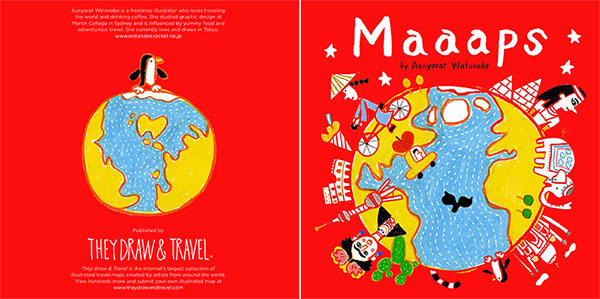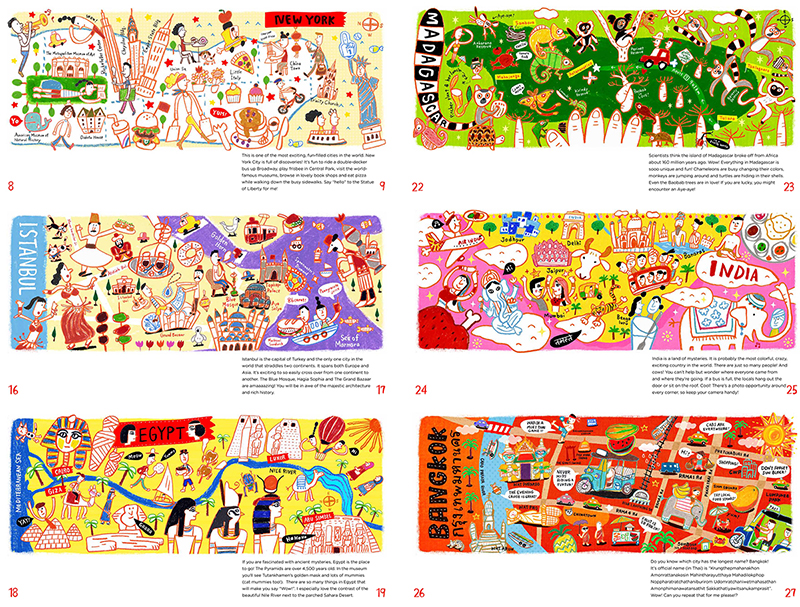 ●Book Cover『グリーンエネルギーとエコロジーで人と町を元気にする方法』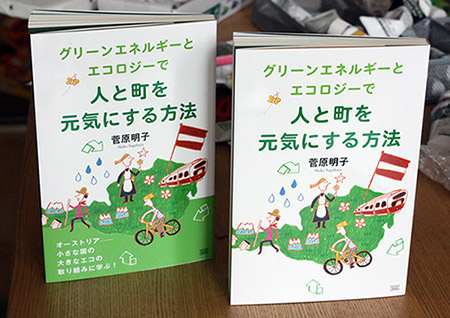 ●『AERA with Baby』8月号巻頭特集 巻頭特集「おひさまリズム生活」。
元気いっぱい、かわいいおひさま色のデザインです。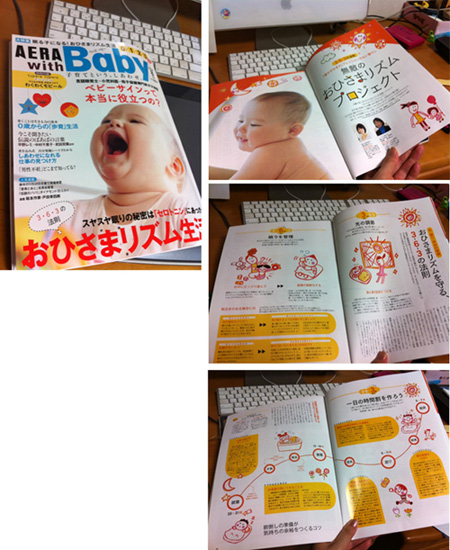 ●『AERA with Baby』2月号特集挿絵。落書き風のイラストバックです。